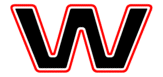 elcome to the Star Trek Starship Tactical Combat Simulator On-Line Database & Archive! This site started out in 1999 as a humble collection of crude scans and .html pages, but since then it has grown into one of the premiere sites on the Web dedicated to the old FASA Star Trek Starship Tactical Combat Simulator. Things have changed a lot since then, thanks in large part to the support, input and encouragement of all the FASA Trek fans who have written in over the last few years. So many of you have supplied me with new material, suggestions, critiques, and compliments, that any introduction to this web page would be incomplete without first mentioning that the STSTCSOLD&A is 100% fan powered. Created by a fan, supported by the fans, totally non-profit and all FUN for the fans. So thank you one and all for what you have contributed, and I look forward to hearing from more of you in years to come.
In the meanwhile, if you're baffled as to just what in the world this game is all about, please check out my introduction page for both the game itself and this web site. All will be explained there.
For the rest of you that are already familiar with the STSTCS, make yourselves at home. I've got piles and piles of stuff here at the OLD&A and I am posting/re-posting more material all the time. There are oodles of ships and stats from the old Recognition Manuals, as well as more recent stuff drawn up by myself and others in support of the TV series and movies. As always, this web site is a perpetual work in progress. I you have any questions or problems, please feel free to contact me via e-mail.
----Brad R. Torgersen